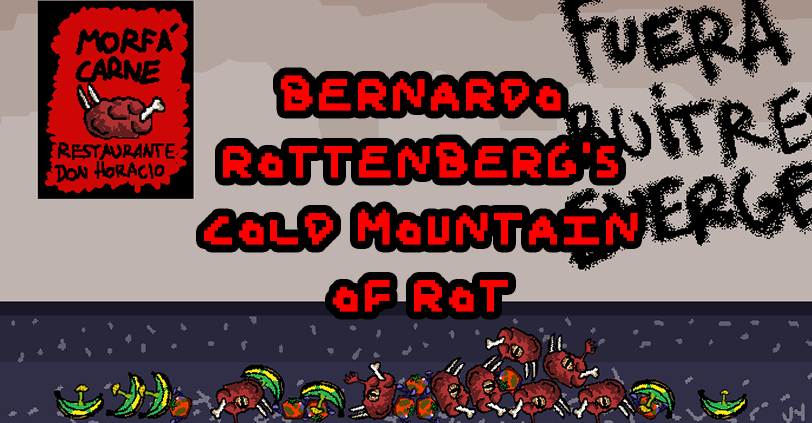 Bernado Rottenberg's Cold Mountain of Rot
Made by Versatile Box + Libromancy Studios for LD50

During an energy crisis, you're the person in charge of performing maintenance to the fridge of Restaurante Don Horacio, a (probably not very safe) restaurant in Argentina.
Store the food in the fridge and keep it running for as long as possible!
Use your handy extinguisher to keep the battery under control. Use your advanced electronics knowledge to rewire the power socket.
Good luck!
Note: the different radio stations are talking about the current situation.
Visuals & Production
Perpetua Franck
Sound
Joromoro
Narrative Design
Florivs
Programming
Joaquin Gaviot
Martin Isla
Special Thanks
Matias Paredes